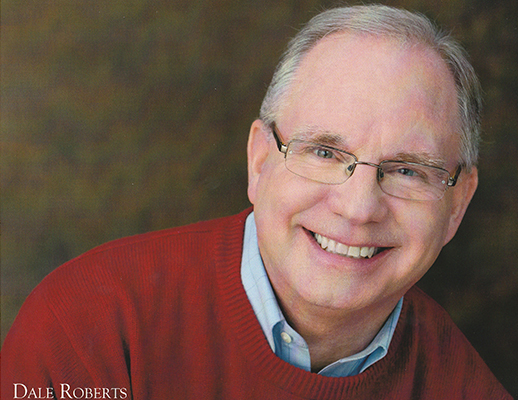 A mid-western guy with a passion for helping people and a command of an audience, Dale Roberts attracts attention and fascinates guests through his skill at handwriting analysis. Whether he's presenting "Write Insights" (a fascinating program ABOUT handwriting analysis) or doing individual analyses, he's sought after for trade shows, corporate meetings, team building exercises, private parties and civic events.
It began when his own handwriting was first analyzed in 1976 as part of the employee selection process for a financial services company. After that, he studied graphology with Fr. Anthony Becker, past president and founding member: American Association of Handwriting Analysts. He's been a professional handwriting analyst since 1982.
Dale is the author of "Handwriting Analysis 101" along with Pat Peterson, internationally known graphologist and handwriting consultant. They explain the science behind their craft in an easy-to-understand style. Because of his book and appearances, he's been the subject of many newspaper and magazine articles from the Chicago Sun-Times, Kane County Chronicle, Rockford Register Star, Time-Out Chicago to name a few.
His skills as a handwriting analyst give him a rare distinction as a Life Coach, giving him insight into an individual's "gifted-ness". He is adept at understanding how "nature and nurture" have combined to make an individual who he or she is today and believes every individual was created in God's image and is "fearfully and wonderfully made."
If an individual wants assistance in finding clarity about their own life purpose, a full LifePlan session may be exactly the right starting point.
Dale is an observer and a keen listener. He fully understands that your "answers" really lie within the "questions". It isn't about him providing you with answers; it's about you discovering them from the questions he asks.
Dale approaches coaching and LifePlanning from a perspective of faith, believing Jeremiah 29:11 – "For I know the plans I have for you – plans to prosper you and not to harm you, plans for a hope and a future."
He doesn't claim to have your answers, but he does believe that between him, the person being coached, and the presence of the Holy Spirit, the answers will come.